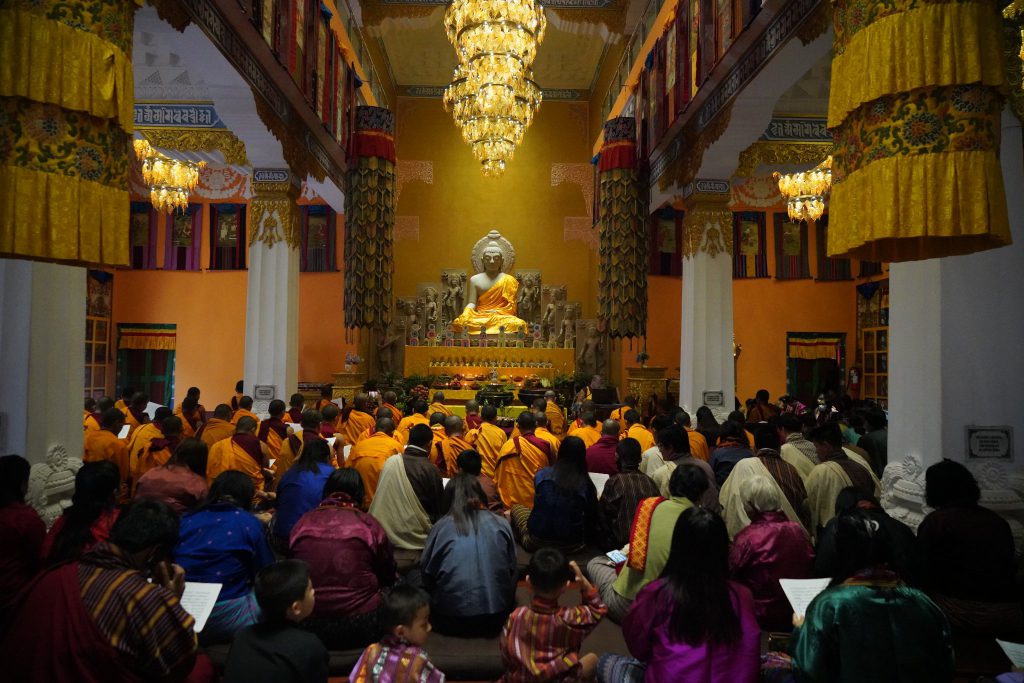 We are celebrating Saga Dawa Duchen with the local community people of Dewathang and SamdrupJongkhar.
Saga Dawa is one of the most important occasions, commemorating the birth, enlightenment, and parinirvana of the Buddha, Shakyamuni.
Today, we celebrated the auspicious day by engaging ourselves in different practices, such as taking refuge, receiving the Bodhisattva vows, listening to the teachings, reciting prayers, practising shamata meditation, and offering baths to the Buddha.
Om Muni Muni Maha Munaye Soha!