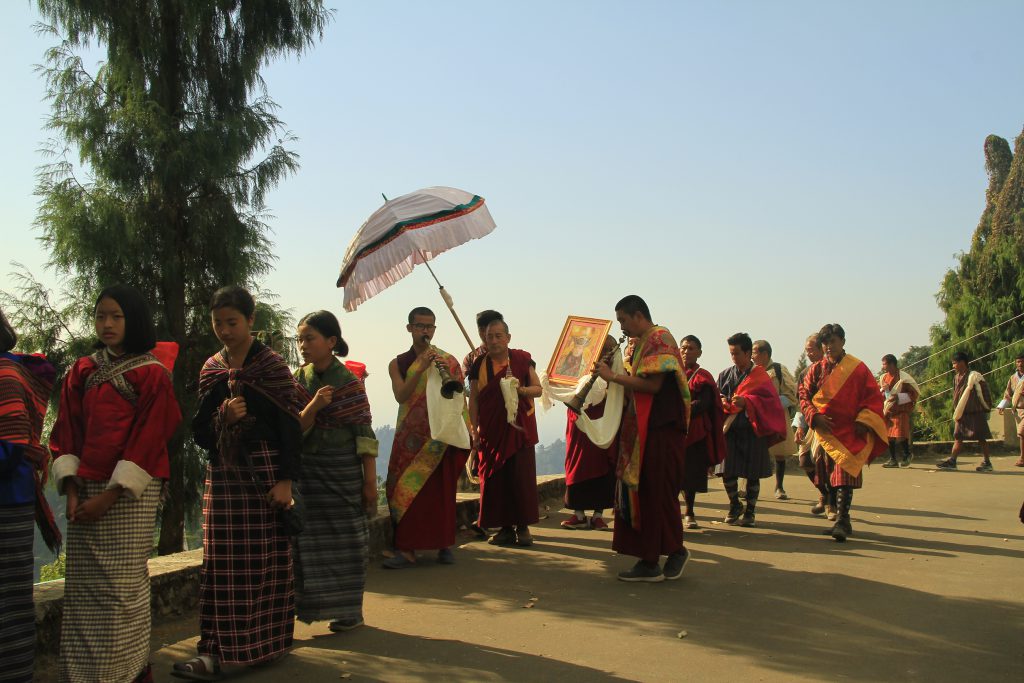 Chokhor: Chokhor, the procession in which people carry the Kangyur (Sutra) and Tengyur (Shastras) around the villages of Dewathang, is a three-day annual event organized by the local people in collaboration with the Institute. We witness a large number of people taking part in the event including local leaders, community members, elders, businessmen, devotees, gomchens, and of all a large number of youths.  
Losar Celebration: This Losar (New Year) is primarily observed in eastern Bhutan, where it also referred to as Sharchokpé Losar (ཤར་ཕྱོགས་པའི་ལོ་གསར་), or New Year of the eastern Bhutanese. Here in the institute, the celebration happens with the people of Dewathang and surrounding communities. As a part of the celebration, we organize traditional games like the dart and kolokpa. The losar event is to celebrate and augment the communal harmony, collaboration, cooperation, and bridge the gaps between the lay community and spiritual community.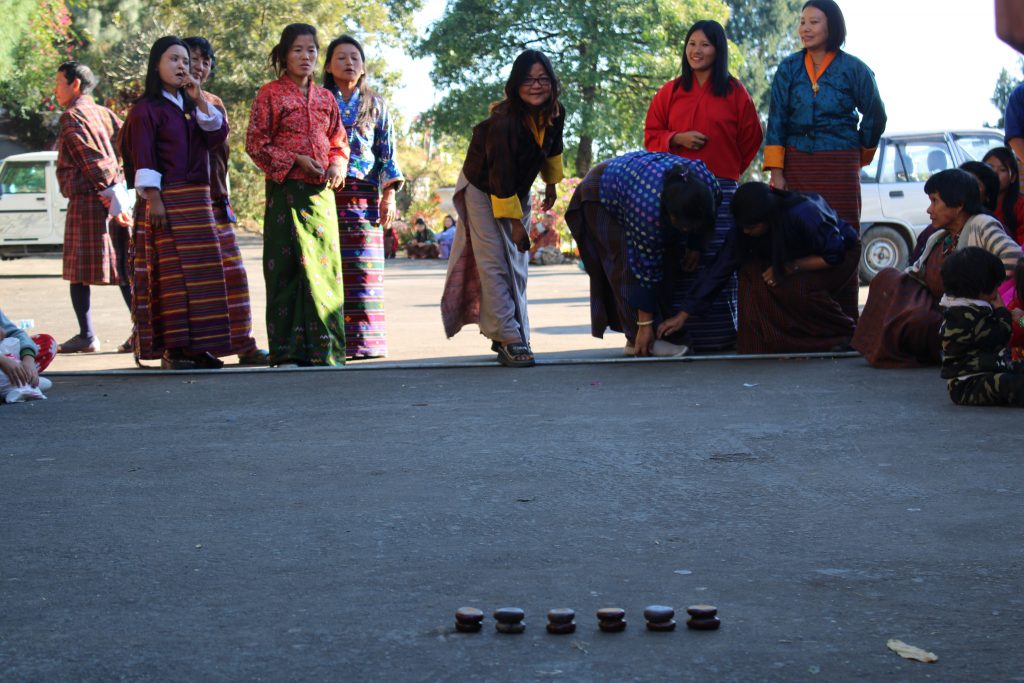 Pilgrimage to Bodhgaya: The biennial pilgrimage trip is organized particularly for the elder people of Dewathang community to provide them with the opportunity to visit the holy sites in India, to remember the Buddha, his teaching and to see his legacy. The trip is arranged coinciding with the biennial Dzongsar Monlam held in Mahabodhi Temple, Bodhgaya, in India. Click here to watch a short video "Pilgrimage to Bodhgaya" https://www.youtube.com/watch?v=KPlngyLuMGU&t=4s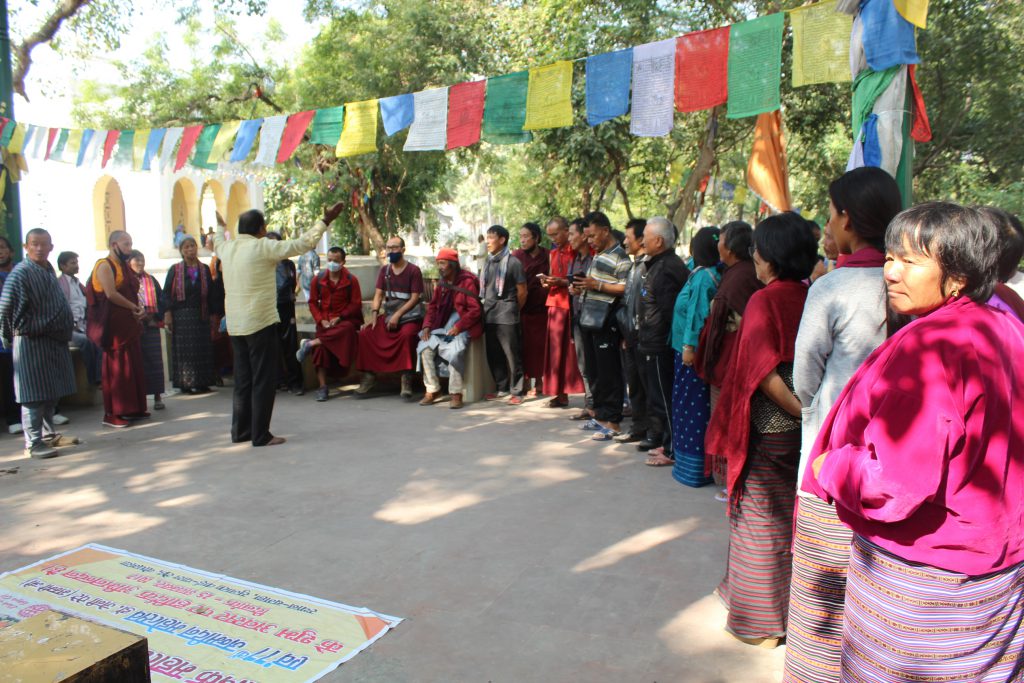 Fasting Retreat: For the lay practitioner to take part in the retreat, the Institute organizes annual Fasting Retreat (Nyungne) based on the Gelongma Palmo tradition. This retreat is done with the acceptance of the eight vows. These eight precepts are to abandon taking life, to abandon taking what is not offered, to abandon sexual misconduct, to abandon lying, to abandon intoxicants, to abandon eating food at the wrong time, to abandon dancing and wearing garlands, and to abandon using high seats or beds. The practice centers on the recitations of prayers and mantras, and guided visualizations of the Thousand-Armed Chenrezig, the embodiment of all the buddhas' loving-kindness and compassion.
Drolchok Practice: On the recommendation of Dzongsar Khyentse Rinpoche, a group of 20 lay people from Dewathang learnt to perform and practise the Green Tara puja (Drolchok). Under the guidance of Lopon Pema Longdrol, this group learnt 13 different melodies, ranging from slow to fast, for the puja. Later, the group presented and offered the puja at a special opening ceremony on 28th March 2015 in the presence of Rinpoche. Today, there are hundreds of laypeople practising the Drokchok within the Dewathang and beyond. This unique innovation is part of Rinpoche's larger vision to make the profound dharma accessible to larger numbers of ordinary people living in the modern world and to overcome the misplaced notion held by many that dharma practice is only for monks.