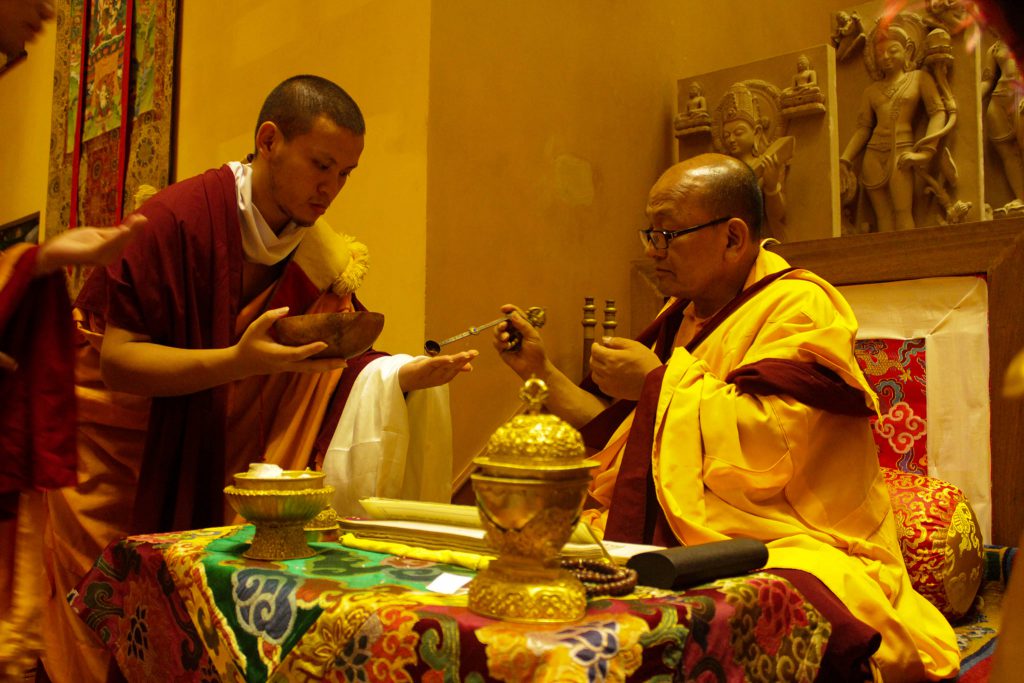 To commemorate the 30th anniversary of Kyabje Dilgo Khyentse Rinpoche's mahaparinirvaṇa, Chokyi Gyatso Institute has been performing a Chimé Pakmé Nyingtik (The Heart Essence of the Sublime Lady of Immortality) drubchen for the last five days.
The Drubchen is a long-life practice discovered as a mind terma by Jamyang Khyentsé Wangpo in 1855. It features a mandala of White Tara (in the form of White Tara Wish-fulfilling Wheel) in union with the Lord of the Dance.
The practice was the main heart practice of Kyabje Dilgo Khyentse Rinpoche, who completed all the required practices seven times in retreat.
We pay homage to our great master!