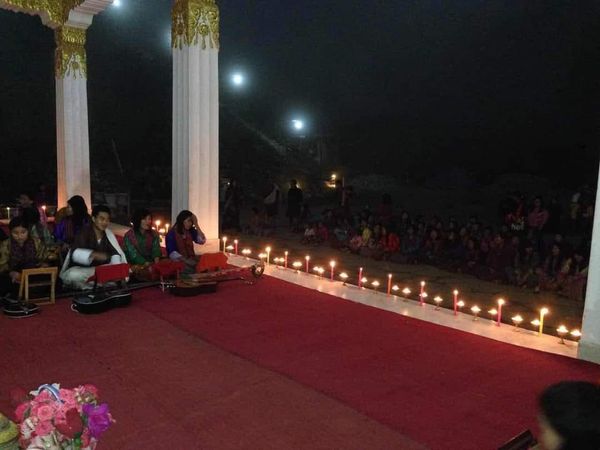 On the 28th, of March 2015, Dzongsar Khyentse Rinpoche presided over a Green Tara Puja (Zabtik Drolchok) with the laypeople of Dewathang at Chokyi Gyatso Institute (CGI). The practice was the first of its kind, performed by the laypeople with melodious tunes and various musical instruments, such as guitar, drum, conch, flute, dramyin (traditional Bhutanese guitar), bell, etc in sync with the practice text.
Since then, many interested laypeople from Dewathang, SamdrupJongkhar, Thimphu and Nganglam have been consistently practising the puja, in groups as well as individually.
So, as we celebrate this occasion of its founding day (today), we remind all the people to continue their practice to accumulate wisdom and merit through the blessing of mother Arya Tara.